High frequency edge gluing press combines the high frequency heating with 2 direction press, it is suitable for finger joint or edge glued board jointing or gluing the rim of solid wood door or other wooden blocking gluing.
1.Character of High Frequency Edge Gluing Press
Place the glued wood slats into the feeding table, starts high frequency edge gluer, feeding cart will push the slats to the curing table, PLC sends signal to the hydraulic parts, top press plate goes down to make the wood slat flat and uniform, then back pusher pushes in to make the wood panel well glued, high frequency power starts automatically to heat the glue according to set time, after heating finish,pressure keep and high frequency stop, system starts the program of cooling, after that. back pusher moves back, top plate raise, one cycle finish. When the second feeding start, the end-finished panel or board is pushed out of curing table and fall to outlet table, then next gluing cycle starts.
2.Character of SAGA High Frequency Edge Gluing Press
A.PLC automatic control with auto feeding way
B.Electro components mostly use European brand like Schneider,Omron to enable stable working.
C.Strict quality control and regulation on mechanical spare like hydraulic.
3.Basic Parameter
Model
SP20-SA
SP30-SA
Horizontal Pressure
Diameter of Cylinder
50mm
 50mm
Number of Cylinder
12 pcs
12 pcs
Total pressure
36T
36T
Vertical Pressure
Diameter of Cylinder
 50 mm
50mm
Number of Cylinder
3 pcs
3 pcs
Total pressure
9T
9T
Max Gluing length
≤2440mm
≤2440mm
Max Gluing Width
≤1220mm
≤1220mm
Continuous gluing size
1250mm*6000mm or more
Max Gluing Thickness
8mm-50mm
8mm-100mm
HF Output Power
20Kw
30Kw
Detail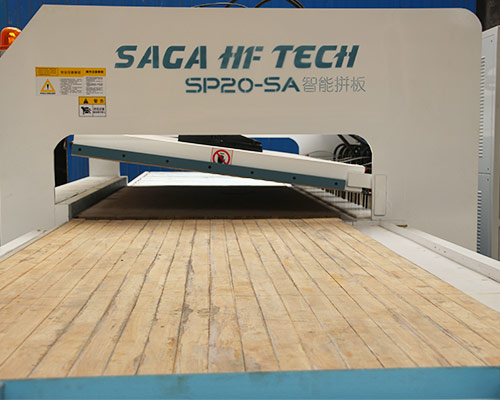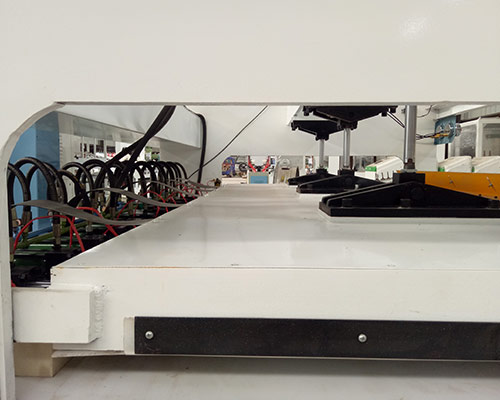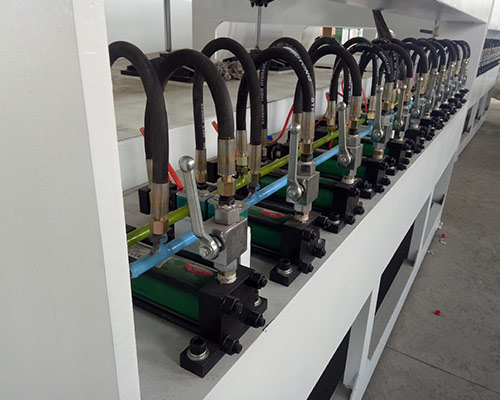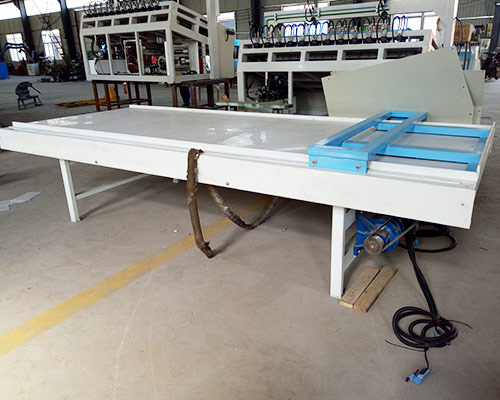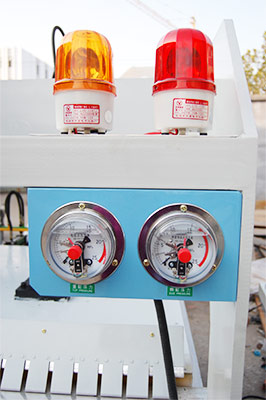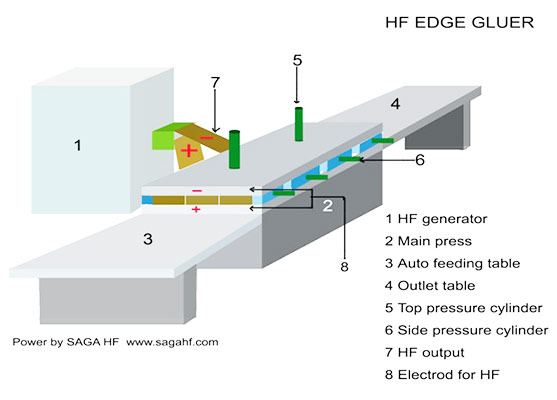 Package